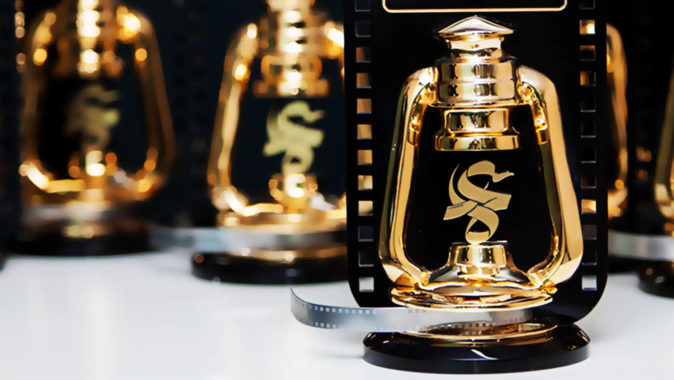 AIPFF 2015, Winners announced
TEHRAN (AIPFF) - The 2nd Ammar Popular Film Festival wrapped up on January 9th, 2015 and winners were announced in the Closing Ceremony.
TEHRAN (AIPFF) – The 2nd Ammar Popular Film Festival wrapped up on January 9th, 2015 and winners were announced in the Closing Ceremony.
According to nearly 1000 works from 92 countries, it was celebration of a global participation and utilization of great ideas. On the closing ceremony held in Tehran, the Jury of the Festival announced all winners as well as the winners of the international section.
According to the Jury the winners in the International Section are:
 Winner of the Golden Lantern: Danny Schechter from the United States, for "America's Surveillance State"
Synopsis:
"We live in the United States of Surveillance–with cameras increasingly positioned on street corners and with much more invisible spying online and on the phone. Anyone who is paying attention knows that privacy could be out the window. All of this is not happening by accident -well funded powerful agencies and companies are engaged in the business of keeping tabs on what we do, what we say, and what we think. To many in the world, today, the face of America also has A BIG NOSE for sniffing and sifting mountains of data—phone calls, emails and texts. Mass Surveillance is the focus of this new 6 part investigative documentary series examining who is watching whom and why."
 Winner of Tablet of Honor: William Westaway from United Kingdom, for "The Writer with No Hands"
Synopsis:
"In this highly accessible and innovative documentary, Dr. Matthew Alford aims to expose government interference in Hollywood movies by proving an acclaimed screenwriter was murdered. The screenwriter was working on a controversial script about real-life CIA bank robberies when he disappeared.   Several months later his body was found in a California aqueduct – minus both his hands.
Following years of research, Alford decides to visit L.A to prove it was an assassination. He persuades a filmmaker to join him and record the investigation. The problem is that – just like the film industry Alford is trying to expose – the director has his own agenda, and when finally confronted about this he is forced to admit his intentions and turn the lens on himself."
 Winner of Tablet of Honor: Hanif Shahpar Rad from Iran, for "These Walls Will Talk"
Synopsis:
"In 1957 the CIA helped the Shah of Iran to establish The Organization of Intelligence and National Security. SAVAK as it was known by its Persian acronym was a significant tool in persecution, incarceration and torture of revolutionaries and political prisoners. This continued up until the victory of the Islamic Revolution in 1979. Apart from hundreds of safe houses and unknown detention places, the horrific secret police had reserved one especial locale for the toughest of the revolutionaries: The Anti-Sabotage Joint Committee building and detention center. This building with all its cells and its numerous torture machines and tools is today turned into a museum; a museum to stand witness to the cruelty of the torturers and the resistance of the imprisoned revolutionaries who braved intolerable harshness.
These Walls Will Talk narrates the accounts of aged men and women who were once within these walls. They are no longer young but the horror inducing memories of this place is forever vivid in their minds. Ex-political inmates and the cells of this prison blend in once more to bring you the story of what has been done within these walls."
***
The Secretary of International Section appreciates all works and individuals who joined the 2nd Ammar International Popular Film Festival and hopes that, in future, they remain in touch with the AIPFF. The International Secretary believes that all people who participated in the festival whether as director or producer or etc., they are all winners and have won the "the path of Truth", for they have tried to show and talk about truth in their works. With this in mind, the International Secretary hopes that in future it be able to host more works and more ideas to promote truthfulness and honesty about current human challenges in the world.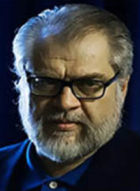 Nader Talebzadeh:
Ammar Popular Film festival is Founded and Funded by People
Ammar film festival is popular. But why is that? There are several reasons to elucidate it and figure out that Ammar festival is founded and funded by people.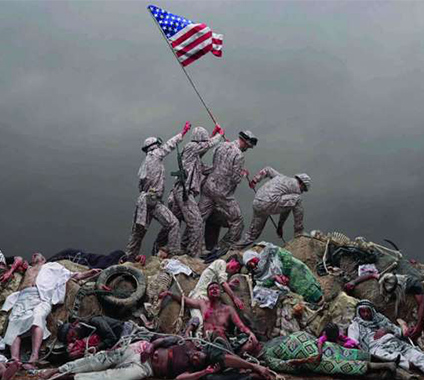 COUP D'ETAT