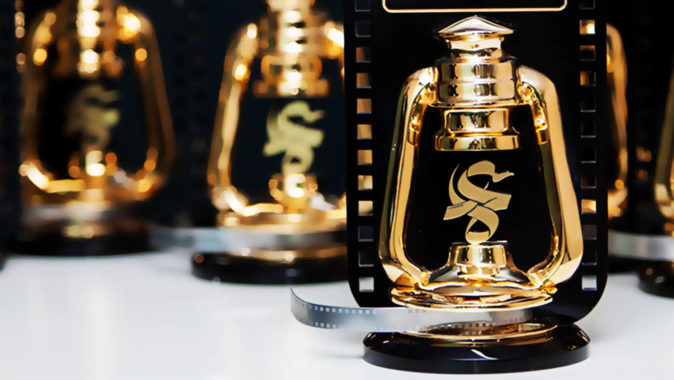 AIPFF 2015, Officially Selected Films Announced
TEHRAN (AIPFF) - According to AIPFF, the Selection Committee analyzed all works and finally announced 25 works as the Officially Selected Films.
TEHRAN (AIPFF) – According to AIPFF, the Selection Committee analyzed all works and finally announced 25 works as the Officially Selected Films.
The 5th APFF and the 2nd AIPFF officially commenced on January the first, 2015 in Tehran, Iran. People as well as distinguished figures in the Iranian cinema industry participated in the opening ceremony. In the 5th APFF more than 2000 works and in the international section nearly 1000 works from more than 90 countries have been submitted.
Among countries submitted films to AIPFF, Spain and France stay on top with the former submitting 100 and the latter 70 to the international section.
After the submission deadline, the Selection Committee analyzed all works and finally announced 25 works as the Officially Selected Films. During the festival a jury consisted of professional experts will analyze the films and will announce the nominees and winners in the closing ceremony on January 9th, 2015. The Officially Selected works are listed as as Alphabetic order:
 "America's surveillance State", Danny Schechter, the United States of America
US mass surveillance form the American citizens and the collaboration of famous communication companies in collecting private data of people
 "Crisis of Distrust- Police and Community in Toronto", Dan Epstein, Canada
Discriminatory behavior and misconduct of police in Toronto, Canada
 "Desintegracion", Alvaro Martin, Spain
Family disintegration due to economic crisis in Spain
 "Eighty Days", Akram Adouani, Libya
The Libyan revolutionary people and their combat against Gaddafi in Misurata.
 "En Directo", Wenceslao Scyzoryk, Spain
The economic crisis in Spain and its impacts on lives of people, people's properties being confiscated due to loans
 "Game of drone", Margaret Cox, United Kingdom 
US drone attacks in the Middle East and innocent civilians being killed
 "House", Ahamad Saleh , Germany & Jordan
A metaphoric animation about usurpation and illegal occupation of Palestine by the Zionists
 "Hunger Strike", Ashraf Mashharawi,  Palestine
The hunger strike of Palestinian prisoners in the Israeli prisons
 "Hawaii, the Stolen Paradise?" , Luis Castro, United Kingdom
Hawaii illegal annexation to the US and opinions of Hawaiian people about it
 "Kawthar", Mehdi Khoshnejad, Iran
A famous journalist, Kawthar al Bashrawi leaving famous TV channels for personal reasons
 "Lo", Remi Briand, Cambodia & France
Lo returns to his homeland to help people and provide drinkable water for them
 "London rally", Giacomo Mantovani  , United Kingdom
London rally in support of Palestinian people
 "Migrating birds", Akram Moncer, Tunisia
Sahrawi people being forcibly moved from their homeland, wishing to go back there again
 "Nae Pasaran", Felipe Bustos Sierra, Scotland
1973 Chile coup and some Scottish workers in Scotland holding solidarity with the Chilean people against the US-led coup
 "Omar Suleiman: Dead or Killed", Khalid Mohamed Saeed Hafez, Egypt
The former head of Egyptian intelligent service in Hosni Mubarak regime, died? or killed by the US?
 "Propaganda", Slavko Martinov, New Zealand
Propaganda techniques utilized by the US authorities to steer the public opinion
 "The Captive", Khaled El Mashharawi, Palestine
A Palestinian man being abducted by the Zionists
 "The fight", Gustavo Vizoso, Spain
Protests in Spain, people's demand for social, economic and political reforms
 "Forced garbage kids", Majid Khabazan, United Kingdom
Palestinian refugee kids in Jordan camps scouring in garbage areas to find something to sell
 "The Other Pair", Sarah Rozik, Egypt
Humanity and kindness found in the heart of children
 "These Walls will Talk", Hanif Shahpar Raad, Iran
Us-supported Pahlavi and his intelligent service, SAVAK, which tortured and killed many revolutionary figures before the Islamic revolution in Iran
 "The Silent Scream", Hamid Abdollah Zade, Bahrain
Bahrain regime, oppression and violence against people
 "The Sons of Eilaboun", Hisham Zreiq , Germany
Eilaboun, a Christian village in Palestine whose people were killed by Israelis in 1948
 "The writer with no hand", William Westaway, United Kingdom
Gary Devore, a famous Hollywood screenwriter, his sudden disappearance and death, the possibility of the CIA involvement in his death
 "White and Black", Adel Serhan, Lebanon
The efforts of Hezbollah forces in defending their homeland
Since the APFF has scheduled to regularly screen international films in Iran, Officially Selected films, will be screened during this year in all parts of Iran, so as to make sure that notable works have the opportunity of being screened in all corners of the country.
The 2nd Ammar Int'l Popular Film Festival will end on January 9th, 2015 and the closing ceremony will be held on the same day.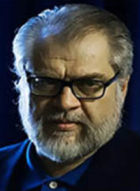 Nader Talebzadeh:
Ammar Popular Film festival is Founded and Funded by People
Ammar film festival is popular. But why is that? There are several reasons to elucidate it and figure out that Ammar festival is founded and funded by people.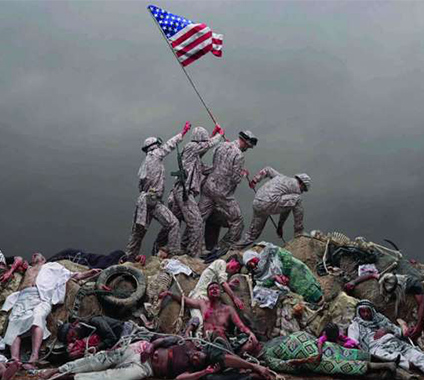 COUP D'ETAT