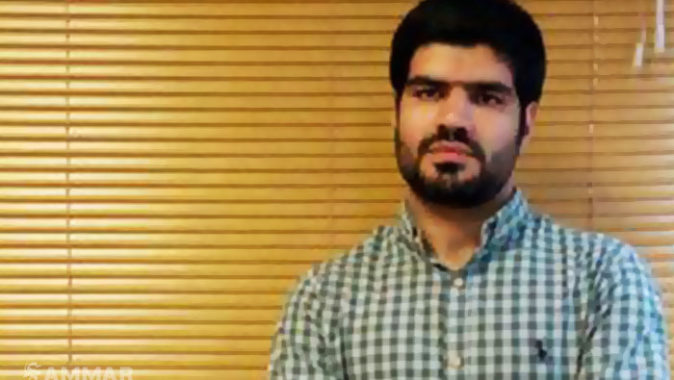 Ammar to Identify Existing Gaps in the Iranian Cinema through Global Works
TEHRAN (AIPFF) - Executive Secretary of the International Section of Ammar Popular Film Festival (APFF) has defined objectives and programs of the section and vast variety of audiences.
TEHRAN (AIPFF) – Executive Secretary of the International Section of Ammar Popular Film Festival (APFF) has defined objectives and programs of the section and vast variety of audiences.
Executive Secretary of the APFF International, Behnam Heidari, commented on the Festival's International Section program: Our goal is not merely holding a festival, rather we hold the section to reach a new and special point so that APFF will not be like the other festivals. Additionally, we try to ensure that Amar Festival will contribute to Iranian cinema to the extent that it will identify existing gaps in the Iranian cinema through global works. It aims to notify those active inside. Among our other goals is to be able to present a real image of Iran to the world. For this reason, we try to hold a film week in other countries.
Dealing with the Issue of Coups by inviting Chilean filmmaker
He referred to the number of works sent by various countries to the APFF International, and said last year, after an announcement, the festival started calling for submission of works. Within the period, we received about 5,000 works in different themes sent from 130 countries and I can say 200 of the works were distinguished as top. Even some of them could be accepted for a separate section. For instance, we got five films with the coup theme. Since we approached the anniversary of the 28 Mordad Coup (1953 Iranian coup d'état), we considered it necessary to screen a number of works in the coup atmosphere, which is a distinguished genre worldwide. We did reserve a section for it. Of course in our own cinema, such a thing has not yet been well appreciated and such an important thing has been taken for granted. Then we started to think that if we invite a famous film director, being the flag bearer of this genre, to be present, he can be a suitable model for our film makers. So, we invited the Chilean anti-coup filmmaker, Miguel Littin. Of course, we changed our programs this way: Inviting a well-known foreign film director every two months, who would care for such issues.
Cinema Negligence of Martyr Rajaie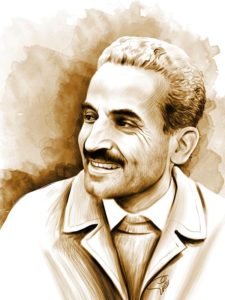 Heidari added, "The program we have considered as having the coup genre is the one to be on screen at Surah Hall of the Arts Center on Wednesday and Thursday, August 24 through 25. Coincidence of the event with martyrdom of Rajaie, president of Iran from 2 to 30 August 1981, is due to the fact that the martyr has been unjustly taken for granted in our cinema and no valuable work has been made about him. This is while, Chilean Littin has made films about Allende. His film, entitled 'Allende in His Labyrinth', concerns the last seven hours of former president of Chile, Salvador Allende's life and that of his relatives in Monda presidential palace before full domination of the coup plotters. As a result Allende and nearly 3,000 of his friends were said to be killed. In my opinion, Martyr Rajae is as much important as Allende but we do notice that he has been neglected in Iranian cinema.
He referred to other programs of the International Section of Amar Festival and said among our other programs, slated for early October and concurrent with martyrdom of Nader Mahdavi, is to invite one more foreign director. This section will be held under the title "WE CAN, in the world of cinema." This means that it will deal with the positive patterns of life and countries, not restricted just to us.
Iran film week in Argentine
Secretary of the International Section of Amar Festival called the section "toddler" and said since the international section of Amar Festival is a toddler, it will be difficult to proceed with all affairs favorable. However, we try to do several special works to fill up vacuums in our cinema. For instance, we try to produce the literature of the cultural front of the Islamic Revolution in cinema. We do have well-known film directors worldwide, but the film directors working with the Islamic Revolution dialogue are few; they are not well-known to the world. APFF is to introduce the group of people to the world. As I said, among our other works is presentation of a real image of Iran to the world because for the time being, many countries have a wrong image of Iran. This might be perhaps because our films are not presented worldwide. Of course, even in our products Iran's real image is not well depicted. Amar Festival, earning a good asset in the few years, can put on show a more real image of Iran. So, we hold film weeks in other countries. For instance we are going to put on display some films in Argentine next month.
Heidari said, "Despite certain problems at work, we will do our best to attain our goals and say something new. For instance, contrary to others, who claim cinema is only an art work, a film director has come to Amar festival saying that cinema is nothing but politics. That's a new rhetoric for Iranian cinema and we should also move in that direction. Littin has devoted all his life to campaign against the dictatorship, that the US is its creator; so, we should use it as a model.
Concluding his remarks, he referred to a program not considered for putting on display to the public in the international sector of Amar festival. He said, "The films of international section have some addressees, who are elite. For example, we in this section, have 2-hour documentaries with Persian footnotes on economy as nobody is able to see them. However, we will try to put on public screen the type of popular films in the section. However, I should say that in general we have not considered any program for the part yet."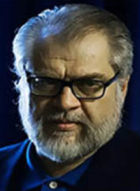 Nader Talebzadeh:
Ammar Popular Film festival is Founded and Funded by People
Ammar film festival is popular. But why is that? There are several reasons to elucidate it and figure out that Ammar festival is founded and funded by people.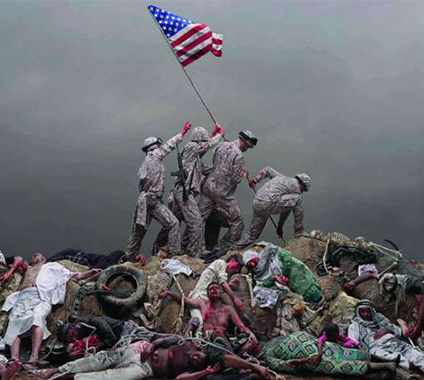 COUP D'ETAT