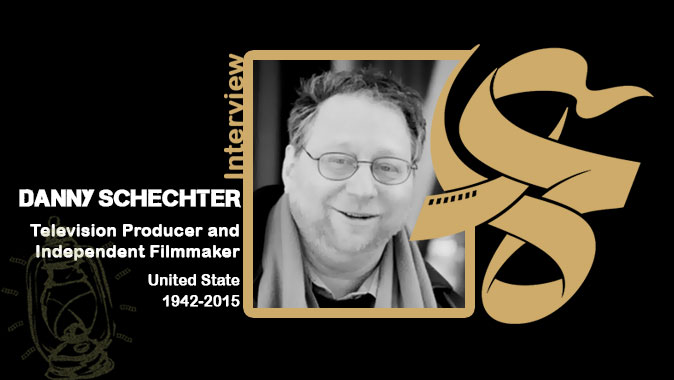 Hollywood Takes Reality; Gives out Games
TEHRAN (AIPFF) - APFF has conducted an exclusive Skype interview with the directory of "Plunder: the Crime of our Time" which has been screened in the 1st Ammar Int'l Popular Film Festival at one of Iran's greatest movie theaters in Tehran, Palestine Cinema.
TEHRAN (AIPFF) – APFF has conducted an exclusive Skype interview with the directory of "Plunder: the Crime of our Time" which has been screened in the 1st Ammar Int'l Popular Film Festival at one of Iran's greatest movie theaters in Tehran, Palestine Cinema.
During the interview, Schechter, a Jewish independent filmmaker, producer and director, expressed his views about the Ammar Popular Film Festival, the role of the Israeli lobby in Hollywood and Iranian cinema. He described Iran's film museum impressive and asserted that the country enjoys great history in the movie industry.
Director of the Plunder movie on commercial crimes in the US believes that the Hollywood takes reality and makes a game out of it which is far from the truth and reality.
"Hollywood takes reality and it makes reality a drama. It makes reality a game for people to experience; it makes it fun, it makes it absorbing. It's character-based, but it's not really about reality," said Schechter.
People think they are getting exposed to reality but they are not, he added, movies can be very popular and can be a very negative impact on the society and culture.
He said there are many movies of which many are "worthless", because many people would rather watch sex movies than movies about Mandela.
The movie business is an industry with artists with very interesting talents and abilities to tell stories who are working in a commercial environment that imposes on them what they can and cannot do, he added.
Hollywood is a star-based system so they want to use big names, and many movies do not get into the big issues and address real issues and when they do they distort those issues, the American blogger went on to add.
He underlined the American Hustle movie which shows how politicians are corrupt in the system.
Also a journalist, he argued that such movies only say that individuals are corrupt not the system which is never questioned.
When asked about the production of films with specific and sensitive subjects in Hollywood, he said there is a possibility and permission for making such movies in the Hollywood but they have to be good movies that do not pursue propaganda.
"If you deal with issues that are more artistically produced there will be more audience for the movies," he said. There is an ideological dimension in Hollywood because of the Israeli lobby.
"74 senators are listening to the Israeli lobby and not the American intelligence about the Iranian nuclear situation", said Schechter.
American intelligence is saying Iran is not scary and some trust is needed to be made between both sides but there are people who are selling fear saying everything in Iran is dangerous and they want to take over the world, the producer of Plunder: the Crime of our Time added.
"They reinforce fear that people that comes from not only cinema but through TV news as well. It's easier to blame Iran than people who are taking away the jobs and the factories of the people here."
I think Iran's communications with the American people is not very strong and well-conceived in terms of explaining, he added.
Iranian people want to live in a culture of respect and have suffered a lot because of the US and American people don't know these things.
Elsewhere in his interview he suggested that more comprehensive review of the American audience, the tastes, sensitivities and prejudices should be made by Iranian filmmakers if the want to be effective in communicating.
Everyday news which is really propaganda against Iran and Iran should address these in its productions, he said.
As he said, we need to challenge that in some creative way.
He also called on Iranians and Americans to have joint productions.
He said there are many Jews in the US who hate the idea of Netanyahu being the premier of the Zionist state of Israel
He said he learned that Iran is one of the first major film industries after he visited Iran's film museum which shows the history of Iranian cinema
At the end of the interview he expressed hope to visit Iran once against and have his work about Mandela published in Iran.
He said countries like Iran and South Africa and China should be examined for their culture. He also said he learned a lot from his visit from Iran.
***
Danny Schechter is a television producer, independent filmmaker, blogger, and media critic who writes and lectures frequently about the media in the United States and worldwide. He specializes in investigative journalism and producing programming about the interfaces among human rights, journalism, popular music and society.
Schechter has reported from 49 countries. He was the recipient of the Society of Professional Journalists' 2001 Award for Excellence in Documentary Journalism.
In December 2010 Schecter penned an article for Aljazeera.com in which he defended Helen Thomas for her remarks in May 2010 on the Israeli-Palestinian conflict, which other commentators have claimed were anti-semitic.

Schechter has produced and directed many television specials and documentary films, including:
*  Plunder: The Crime Of Our Time (2010)
*  In Debt We Trust (2006)
*  WMD: Weapons of Mass Deception (2004)
*  Counting on Democracy, about the 2000 Florida election recount, narrated by Ossie Davis and Ruby Dee
*  We Are Family (2002), about a benefit recording of the Sister Sledge song following the September 11, 2001 attacks; shown at the Sundance Film Festival
*  "Nkosi: A Voice of Africa's AIDS Orphans" (2001), narrated by Danny Glover
*  "A Hero for All: Nelson Mandela's Farewell" (1999)
*  "Beyond Life: Timothy Leary Lives" (1997)
*  "Sowing Seeds/Reaping Peace: The World of Seeds of Peace" (1996)
*  "Prisoners of Hope: Reunion on Robben Island" (1995, co-directed by Barbara Kopple
*  "Countdown to Freedom: Ten Days that Changed South Africa" (1994), narrated by James Earl Jones and Alfre Woodard
*  "Sarajevo Ground Zero" (1993)
*  "The Living Canvas" (1992), narrated by Billy Dee Williams
*  "Beyond JFK: The Question of Conspiracy" (1992, co-directed by Marc Levin and Barbara Kopple
*  "Give Peace a Chance" (1991)
*  "Mandela in America" (1990)
*  "The Making of Sun City" (1987)
*  "Student Power" (1968)
Schechter's books include:
*  The More You Watch, The Less You Know (Seven Stories Press, 1997)
*  Falun Gong's Challenge to China: Spiritual Practice or 'Evil Cult'? (Akashic Books, 2000) 

*  News Dissector: Passions, Pieces and Polemics (Akashic Books, 2001) 

*  Embedded: Weapons of Mass Deception: How the Media Failed to Cover the Iraq War (Prometheus Books, 2003)
*  Media Wars: News At A Time of Terror (Rowman & Littlefield, 2003) 

*  The Death of Media (and the Fight to Save Democracy) (Melville House Publishing, 2005). 

*  When News Lies (Select Books, 2006)
*  Plunder: Investigating Our Economic Calamity and the Subprime Scandal (Cosimobooks, 2008) 

*  The Crime Of Our Time: Why Wall Street is Not Too Big To Jail (Disinformation Books, 2010) 

*  Blogothon: Reflections and Revelations from the News Dissector (Cosimo Books, 2012) 

*  Madiba A to Z: The Many Faces of Nelson Mandela (Seven Stories Press, November 2013).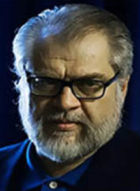 Nader Talebzadeh:
Ammar Popular Film festival is Founded and Funded by People
Ammar film festival is popular. But why is that? There are several reasons to elucidate it and figure out that Ammar festival is founded and funded by people.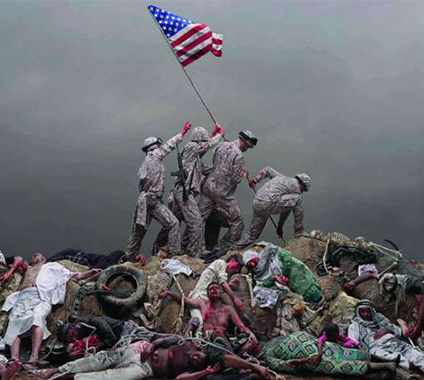 COUP D'ETAT