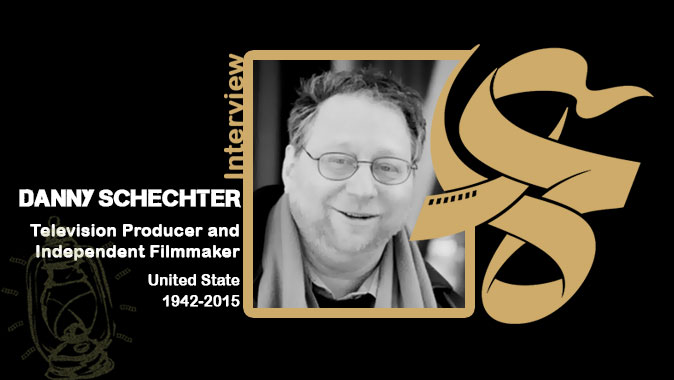 Late AIPFF Laureate Speaks of US Violation of Human Rights
TEHRAN (AIPFF) - Danny Schechter 'News Dissector' and Human Rights Activist, speaks of US violation of human rights in an interview with AIPFF.
TEHRAN (AIPFF) – Danny Schechter 'News Dissector' and Human Rights Activist, speaks of US violation of human rights in an interview with AIPFF.
Danny Schechter was selected as one of the winners of the 2nd Ammar International Popular Film Festival award for his film "Plunder". The film focuses on US's National Security Agency's surveillance of private data in a global scale. Schechter was regular guest in Iranian English TV channels including PressTV and also had travelled to Iran to attend a conference on US hegemony in the world.
Daniel Isaac Schechter was born in Manhattan on June 27, 1942. His father, Jerry, was a garment center pattern maker who became a sculptor. His mother, the former Ruth Lisa Lubin, was a secretary who became a poet.
Mr. Schechter grew up in the Bronx, the grandson of socialist immigrants, and graduated from DeWitt Clinton High School and Cornell University, interrupting his studies there to organize rent strikes in Harlem. As an organizer for the Northern Student Movement, he also marched for civil rights in Washington and in the South.
He received his master's degree from the London School of Economics, where he became active in the antiapartheid movement.
In 1971 Mr. Schechter joined the Boston rock station WBCN-FM, where he found a following as "Danny Schechter, the News Dissector." Noam Chomsky, the linguist and emeritus professor at the Massachusetts Institute of Technology, recalled the "enlightenment and insight and humor" of his broadcasts, which, he said, "literally educated a generation."
At the end of each broadcast, Mr. Schechter borrowed a phrase from Wes Nisker, a San Francisco broadcaster, and exhorted his listeners: "If you don't like the news, go out and make some of your own."
He joined CNN in its early days, in 1980, before moving to "20/20," where his work won two Emmy Awards. In 1988, he and Rory O'Connor founded Globalvision, a New York production company, which produced "Rights & Wrongs: Human Rights Television," a 1990s series hosted by Ms. Hunter-Gault, and "South Africa Now," a weekly public affairs program that won a George Polk Award in 1990.
In a letter to The New York Times in 1991, Mr. Schechter defended his programs against complaints from some stations that they crossed the line into advocacy.
"How many PBS stations may have decided not to air our programs because they don't want the controversy generated by the self-styled media police?" he wrote. "Self-censorship is always the hardest to detect. The public television system needs to be more open to programming that challenges the conventional wisdom, that lets the voices of the world in."
By his count, he wrote 17 books, among them "The More You Watch the Less You Know: News Wars/(sub)Merged Hopes/Media Adventures" and "Madiba A-Z: The Many Faces of Nelson Mandela." He also made more than 30 films, including six documentaries on Mr. Mandela and another titled "WMD: Weapons of Mass Deception," and had blogged since 2002. He lived in Manhattan.
Besides his brother, he is survived by a daughter, Sarah, and Denzil McKenzie, who lived with the family for years. His two marriages ended in divorce.
"I know all this is easy for me to say," Mr. Schechter wrote a year ago on Common Dreams, which describes itself as a website for the progressive community. "All I seem to have these days is this keyboard to crank out more condemnations and calls to action, knowing full well, as I do it, that I don't know what else to do. I am compelled to make media, compelled to do what I can, thinking modestly that perhaps somewhere, in hearts I don't know, words or images can still stir souls to rise."
*****
The following are questions and answers (shortened) by Danny Schechter in an interview with AIPFF to express gratitude for being selected as one of the festival's winners for his film.

How do you feel about winning this award? 
I am very grateful. I have to say that we in America. This films says a lot about the difficulties of living in a surveillance state and I think the fact that around the world this issues has so much traction and concern. It has elicited so much anger at the fact that our country doesn't have a right to spy on other countries.
This film shows us how they do it in the way that hasn't really been seen before as you saw it in this film. The whole private surveillance industry which is spying on people without the knowledge with state support. And it is invasion of privacy.
I appreciate it that you are focusing on this issues as this is a global issue and not just an American issue. This is something that affect the people all over the world. The German Chancellor has been spied upon, the president of Brazil is spied upon and 122 leaders are spied upon by American agencies without their knowledge and their consent.
We are talking about an empire that has been arrogant to believe that it does not have a right to invade people's privacy. And the people should stand up against this and thanks to PressTV I was able to publish the series, but I am not hopeful that this is going to change anything now, despite all the regulations. There is change in these policies. The fact is that the government needs agencies like the NSA and CIA to investigate everyone in the whole world and that is an upsetting thing.
In the 60s, my own research as a journalist was spied upon by the FBI, CIA and the NSA. But now we are here to see that the technology can spy upon anyone whatever they want. And they are doing it. And it has to be challenged because it is a violation. Because this is against human rights. How can we, as American criticize other countries for violating human rights? And we ourselves are violating human rights on a regular basis. The Russian channel, RT, is going to show this series as well. The film contains information that people must know that are being carried out in their name.

There seem to be a limited number of TV channels in the US that let alternative media people a chance to speak, including RT and Press TV?
We have a number of programs here; Democracy Now, Free Speech TV,… we have various outlets to document. But in many cases those programs are biased at some assumptions about the American government, there is a very popular program about the end of the world in Vietnam, showing American soldiers as heroes in Vietnam.
We have an upgrading battle to try to get the truth out and I am happy to say that we do have some outlets and some channels thanks to the internet and various outlets but it is not enough. We cannot really compete with the challenge the movement-dominated channels, the equipped government-dominated channels. And this is a challenge here. as journalists and people who are truth seekers, we have to be willing to fight further to be heard.

20 years ago it was unimaginable to have Danny Schechter talk to us live from the US. what is going on in the world?
What I think we need to recognize is that the media is the front of face of the corporate world. The media sells us things, it interests us in certain things but it doesn't tell us about other things. people need to challenge this dominant thing in the media. we need to challenge it in our own way. There are different types of media. I was able to do it. media is a battleground. In a big movie like Argo, showing Americans aside of the Iranian revolution but not the reality of the Iranian revolution is what the media is doing. We need to challenge this. we need to try and explain why people need to resist it. I was very proud to be able to be invited to Iran and meet with people who are part of the fight to truth. I think we need to learn from the world not to dictate to the world.

statements to the people who are watching this:
Thanks you very much for inviting me to this series and thank you very much in PressTV for having the courage to fight in this battle for getting the truth.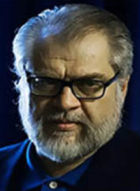 Nader Talebzadeh:
Ammar Popular Film festival is Founded and Funded by People
Ammar film festival is popular. But why is that? There are several reasons to elucidate it and figure out that Ammar festival is founded and funded by people.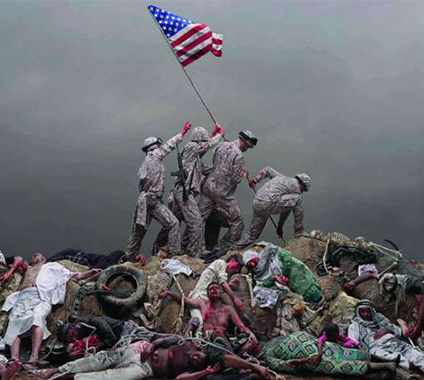 COUP D'ETAT